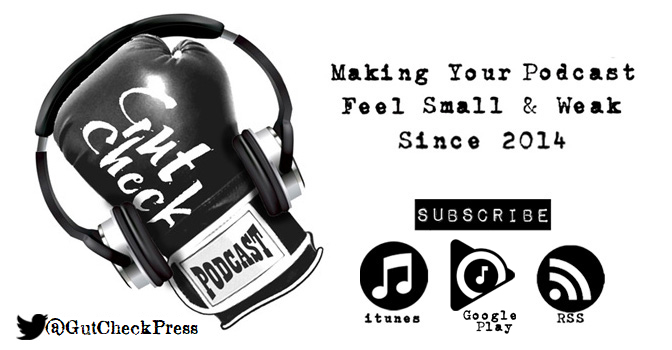 Episode 8: "Don't Call It a Comeback"

2/24/2015
Don't call it a comeback. In this episode, Ted and Zach:

Discuss winters in Michigan (i.e. depression, insomnia)
Interact with some fan (and not-so-fan) podcast reviews
Hear about Ted's latest (rather unusual) literary endeavor
Give a sneak peak at some Gut Check bonus content.


To save as MP3, right-click here and select "Save as."

Return to main page.